This week we will mostly be concerning ourselves with late truths, early fibs, retirements, luxuries and meddling...
A few weeks ago, we lamented the unfortunate behaviour of Napolioni Nalaga in the matter of his contractual breakdown with Clermont, and his apparent complete lack of respect in the way he went incommunicado.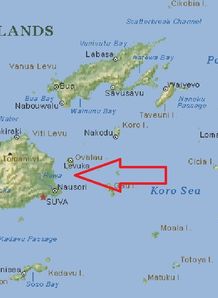 Well, French journalists, never shy of heading off the the Pacific Islands in hunt of a good story (you may remember we once recounted the odyssey of the journalist who travelled off to track down an errant Rupeni Caucaunibuca), did not let the Nalaga story rest there.
A good job too, for the truth may never have come out. According to Marc Duzan's article in Midi-Olympique, it seems Nalaga is in his hometown of Sigatoka, stuck there not because he is depressed over his fiancee's car crash, but because he has fallen out with his mother over who he ought to be heading down the aisle with!
'Napo" was wanting to marry a local girl who he had met two years previously, and with whom he has a 10 month old son, Napolioni Junior, with a view to returning together to France. His family and particularly his mother, had other ideas, having arranged a marriage to the daughter of a well-to-do family from Suva, a thing commonly done in Fiji, where many villages are still controlled by a 'senior' or chief, who oversees daily life.
The 'accident story' was fabricated by the 'entourage' around Nalaga to buy time to sort the mess out - apparently his mother had the right to block his bank account, thus preventing him paying paternal contributions to his son and girlfriend
.