• Welsh club seek Rugby Football League approval
• Club to be partially owned by supporters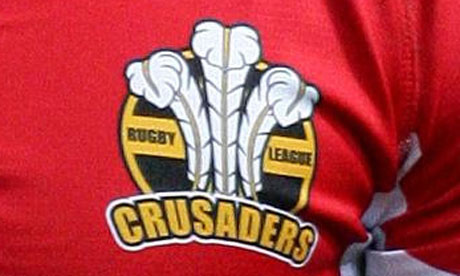 Crusaders will press ahead with plans to enter Championship One next season, after receiving the backing of fans at an open meeting at Wrexham's Racecourse Ground. If they get approval from the Rugby Football League, the new club will be known as Glyndwr Crusaders, Cambrian Crusaders or North Wales Crusaders, after fans make the final decision through an online poll.
The Crusaders
Supporters Club and the Save The Cru organisation are behind the new club, which will be partially owned by a supporters' trust.
Jamie Thomas, spokesman for Save the Cru, said: "There is a long way to go but we are hopeful that the new club will launch in a similar vein to Rochdale and Hunslet, who are doing well with having no single owner, which is where Crusaders and others have failed in the past."
Crusaders were hoping to play in the second tier Championship after the club withdrew from Super League this year but they have been told that as a new club they must start from the bottom of the professional ladder. The new club are likely to continue to play at the Racecourse Ground, now owned by Glyndwr University, and say they have received a number of expressions of interest from coaches.
Chris Thair, from the RFL's club support unit, who attended the meeting, said: "I was very encouraged to see a high number of people present who care so passionately about the Crusaders and
rugby league
in North Wales. There was a real sense of unity and purpose within the room and I came away very encouraged."